Callers hear upcoming events based on the time they are calling.
Past events are skipped so library staff don't have to keep updating the message.
Image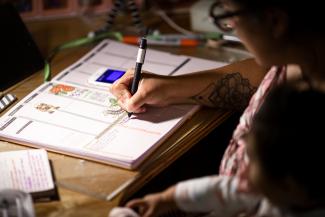 Easy-to-use Management App
Our management application lets your staff easily upload audio and manage your callers' experience.
Image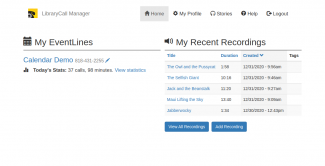 Manage Community Calendar phone lines and audio recordings.
Image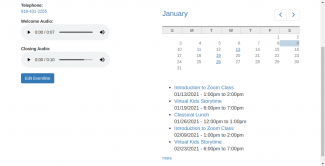 Upload Community Calendar recordings or edit descriptions imported from your existing website event calendar.
Image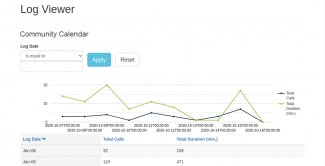 View statistics on daily and monthly Community Calendar calls.
How much does it cost?
One-time setup fee: $250
Includes unlimited training and planning consultation.
Annual subscription: $900
View our pricing page for details.
Consortium pricing available.
Contact us.