Image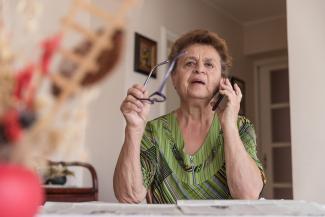 Easy-to-use Management App
Our management application lets your staff easily upload audio and manage your callers' experience.
Image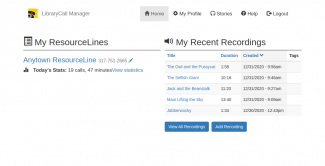 Manage ResourceLine phone lines, topics, and audio recordings.
Image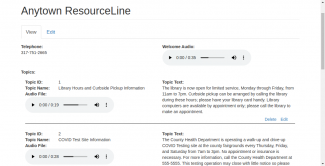 Upload topic recordings and configure topic and menu options.
Image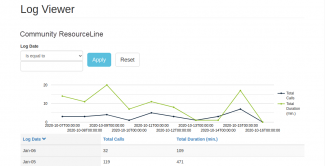 View statistics on daily and monthly ResourceLine calls.
How Much Does It Cost?
One-time Setup Fee: $300 - $1000

Pricing varies depending on use of advanced features such as "Talk to a Librarian Now," voicemail recording, and interactive call routing. Contact us to discuss your needs!

Service Plans Start at $50/month

View our pricing page for details.

Consortium pricing available.