Happy Election Day, library workers!
Today we'd like to share our appreciation for all the extra work you do in election season to make certain all community members have access to voting materials, election information, ballot boxes, polling places, and fact checkers! Thank you for the critical role you and your library play in helping to ensure our democracy keeps working!!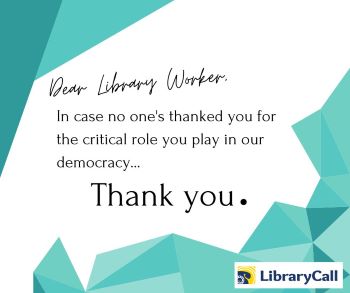 LibraryCall News
We're excited to announce that we've added another Content Developer to our growing team! Molly Milazzo, a librarian based in Sacramento, CA, has joined us to contribute a wide variety of skills, including world language story sourcing and development, audio production and editing, Spanish translation, writing, and story recording.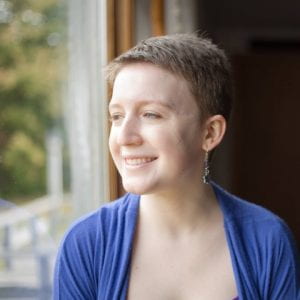 Milazzo brings extensive experience working with newcomers to the U.S., English language learners, and youth of all ages. Passionate about learning and exchanging languages, Molly is fluent in Spanish; conversational in Dari/Farsi, Pashto, French, and Italian; and working towards learning Russian, Levantine Arabic, German, Korean, and Thai. She has applied her growing linguistic and cultural skills towards working with refugee resettlement organizations since 2017.
"My role at LibraryCall combines a lot of the things I enjoy most, including flexible, creative, and collaborative work with people who are also multilingual and multi-skilled," Milazzo says. "In addition, I studied filmmaking for several years and, having worked with many cultural groups in which knowledge is passed down primarily through speaking, fiercely believe in the importance of multiformat storytelling. I look forward to facilitating these processes with LibraryCall in ways that support more equitable, accessible, and inclusive ways of sharing stories."
We can't wait to share her work with you!
Storytime Commons Highlight
The Monkey and the Crab: In this energetic and empowering folktale from Japan, a greedy monkey tricks a crab into trading her yummy omusubi rice snack for a single persimmon seed. This adaptation is written and read by Ryan Aoto, a Japanese-American teacher and writer living in the Bay Area.
We currently have 15 new stories in the works, including a bedtime story, a folktale from Haiti, a story about a boy who finds new things to be thankful for when he visits his cousin in Mexico, a third Winnie the Pooh selection, as well as translations and original stories in Spanish, Farsi, and Dari. As we grow, our goal is to bring our subscribers increasingly excellent and inclusive stories to share with their communities.
Synopsis
In this article we share our appreciation for the important work library workers do during election seasons. We also announce the hiring of Content Developer Molly Milazzo and share Storytime Commons highlights.