We'd like to introduce you to some delightful stories that are newly available to you in the Storytime Commons.
Meet: Ana's Gift: a Día del Niño Story / El regalo de Ana, written and narrated by Lorena Romero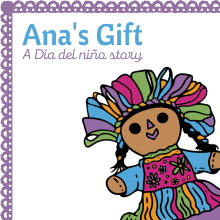 Ana is excited to receive her 100th doll as a gift from her father. But as her family prepares to help with a toy giveaway in honor of El Día del Niño (or Children's Day) in their city in México, Ana makes a new friend and reconsiders how important her toy collection is to her.
Día del niño, or Children's Day, is a holiday celebrated worldwide. Mexico celebrates annually on April 30. The celebrations often include making children feel special by gifting them toys, taking them out for ice cream, or planning a fun day for them.
In the United States, many libraries celebrate El día de los niños/ El día de los libros, a cultural initiative recognized by the American Library Association. This initiative, often referred to as "Día", was founded by author Pat Mora in 1997 to emphasize the importance of literature for children. Libraries plan special events during "Día", and children are often given free books.
This story focuses on Día del niño as it is celebrated in Mexico on April 30. It is available in both English and Spanish.
Meet: Waslene and the Forest Godmother by Lauren Kratz Prushko.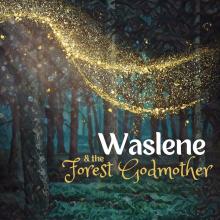 Deep in the forest, Waslene meets a magical friend while gathering firewood for her greedy stepmother. This lively Cinderella-style story is based on a traditional Haitian folk tale.
Haiti is a mountainous country in the Caribbean that was traditionally covered with dry, moist, and pine forest canopy. Deforestation has led to a significant reduction in primary forest in recent decades, but forests still hold an important place in traditional Haitian stories, and trees are often associated with spirits.
For another story set in a Caribbean forest, check out Papa Bois: Protector of the Forest by Lauren Kratz Prushko.
We hope these stories will inspire families in your community and open doors to new cultures and experiences!
Synopsis
Introducing... two new stories to inspire the families in your community and open doors to new cultures and experiences!