It's finally starting to feel like spring. What a re-leaf!
Yep, we're here for your Thursday afternoon dad jokes AND your spring-themed Dial-A-Story recordings! We hope you find these stories iris-istible.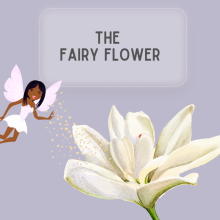 The Fairy Flower: in this short story by Louisa May Alcott (of Little Women fame), a girl named Annie meets a fairy who gives her a special gift.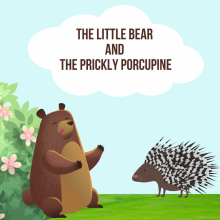 The Little Bear and the Prickly Porcupine (Spanish: El osito y el puercoespín): a bear cub comes face-to-face with a porcupine and learns his lesson the hard way.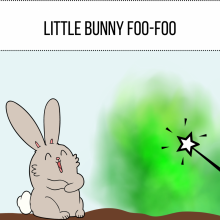 Little Bunny Foo-Foo (Spanish: El Conejito Fufu): Little Bunny Foo-Foo is always getting into mischief. When he has trouble managing his temper, his grandma disguises herself as a fairy in order to teach him a lesson.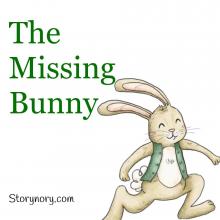 The Missing Bunny: when the Easter Bunny disappears mysteriously, everyone wonders if the Easter egg hunt will have to be cancelled. This selection is offered by our friends at Storynory.com.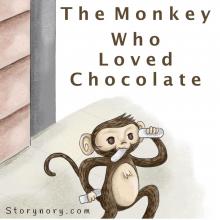 The Monkey Who Loved Chocolate: a chocolate-loving monkey threatens to steal all the Easter candy before the children can get to it. This is another Storynory.com selection.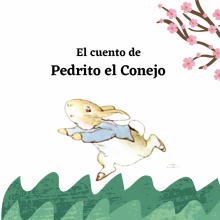 The Tale of Peter Rabbit (Spanish: El cuento de Pedrito el Conejo): in this classic tale by Beatrix Potter, Peter Rabbit sneaks into the garden of grumpy Mr. McGregor.
Do you have recordings you'd be willing to share with other libraries? Let us know, or mark "Share to the Commons" in the "Storytime Commons" tab when you're adding a new recording, and we'll get in touch. We know you're producing some great stories! There is particular interest in non-English content.
Event Tomorrow
We invite you to join us tomorrow for Dial-A-Story Chat, an open-ended, super casual monthly forum to discuss your Dial-A-Story service. Maybe you need advice about navigating the Storytime Commons or finding stories in languages other than English. Perhaps you'd like tips on recording your stories without that weird grainy sound in the background. Or maybe you have some great stories or ideas to share with your colleagues. Bring all your questions, tips, and ideas! A friendly LibraryCall Content Developer will facilitate.
Dial-A-Story Chat: Feedback, Solutions, Sharing: April 8, 2022 at 10:00 AM PST/ 11:00 MST/ 12:00 CST/ 1:00 EST. Click here to register
Thanks for putting a spring in our step, LibraryCallers!
Synopsis
This article shares spring stories and terrible jokes.